Search Engine Optmization
Boost your ranks on search engines! 
Search Engine Optimization (SEO) is an important part of digital marketing. It affects PPC, Paid Social Ads, and other marketing efforts online. 
Our search engine optimization management is built on decades of collective experience, in-house processes, and data collected from our clients. We help achieve better rankings on Google, build domain authority, and command your local presence. 
Let's work together to optimize your online search presence!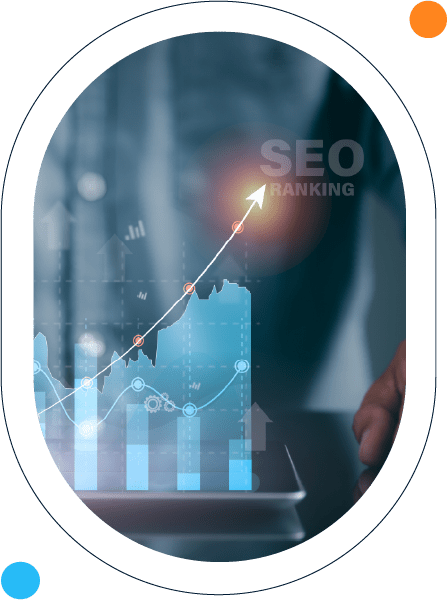 What will SEO provide for my business?
Search engine optimization is one of the best ways to drive new traffic to your website. Almost everyone goes to Google first to search for products, services, and businesses around them. Ranking on the first page of Google will bring authority, new phone calls, and additional traffic to your website. 
The ultimate goal of search engine optimization is to create content and rankings that drive traffic that converts into paying customers.  
By having a strong online presence, you can start building relationships with potential customers — ultimately turning them into loyal customers. SEO is an important part of any successful digital marketing plan
Optimize for Revune and Leads
We analyze data from competitors on Google Search and Bing Search. Our research includes data on keywords, content that is ranking, and trends from Search. 
We create content and backlinks to create an SEO campaign that will help you get found online!
What with Search Engine Optimization?
Ready to Boost Website Traffic & Increase Sales
Search engine optimization is the foundation of all digital marketing. Content builds authority and educates prospects/leads. 
The goal of SEO-based content is to achieve top rankings in search engine results pages (SERPs).  The more content, the more often you show up on Google to answer someone's questions. 
Talk SEO Strategy With An Expert
Get expert advice on the right content, backlinks, and strategy for your client or business.
Frequently Asked Questions